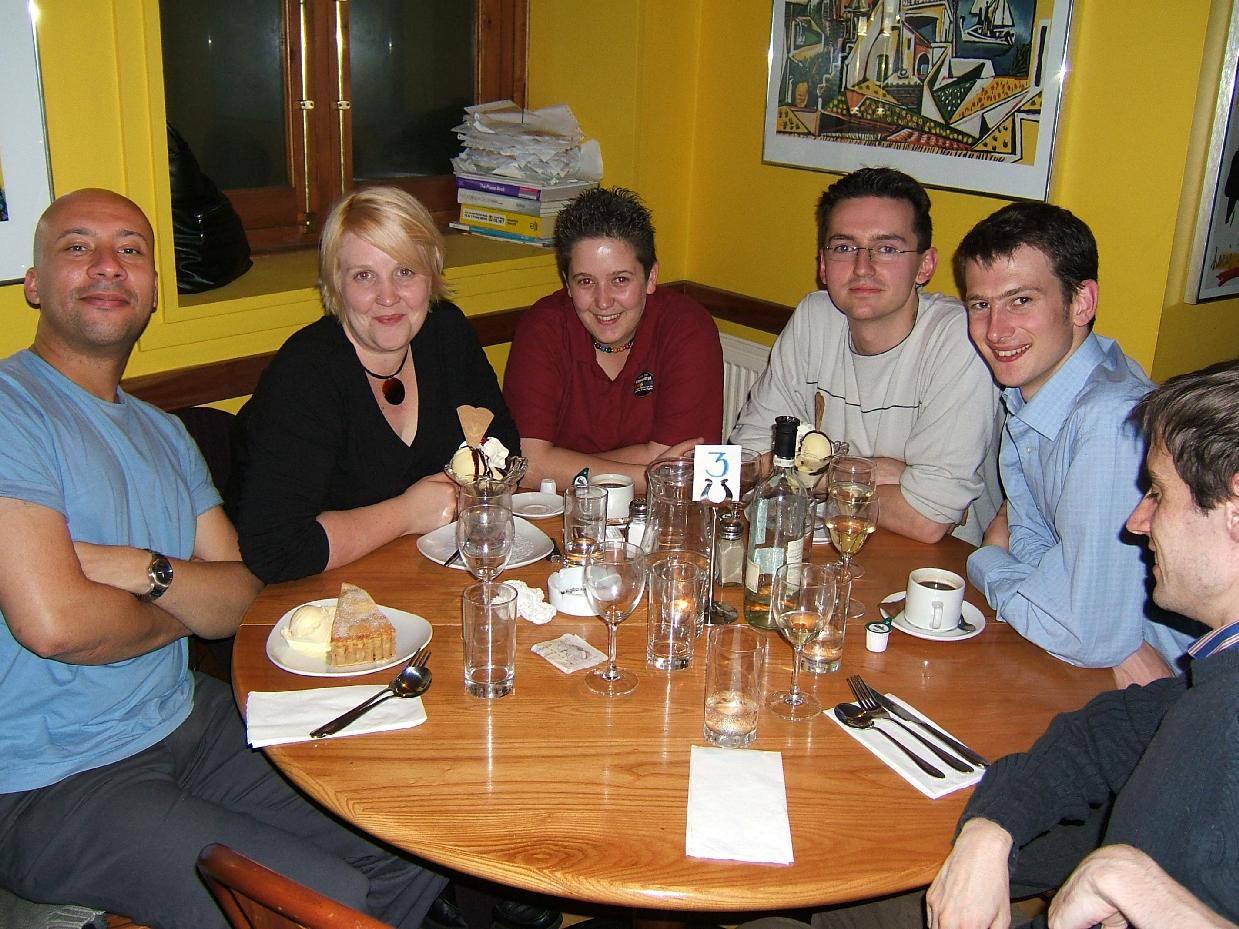 A photo from last night in Brighton
From left to right: Damian, Antonia, Jo, Andrew, Tom, and Jonathan.
This was taken just before I disappeared in a panic, having forgotten to make a note of the times of the last train back home. (It was actually 23:37 and I got to the station at 23:22 so I was probably right to skip the coffee.)
Anyway, it was an interesting evening, especially for the opportunity to have arguments and discussions about politics. My one big regret is that I did not think to take a photo of the little sign someone (Andrew) made up to sit on the table in the pub so people would be able to find Bloggers4Labour group. It was a work of art.
Thanks to Andrew for organizing it all.